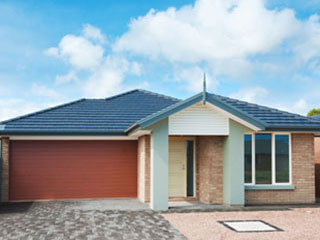 Keyless entry systems are the future of garage access, and they are readily available for most of the new models of automatic garage door openers. In a residential setting, keyless entry can allow you to get into your garage in the easiest, most comfortable way possible. While some systems are universal, others are only designed to work with certain models or a certain brand of opener. Keep this in mind when selecting a device.
Security and Power Source
Once the installation of the system is complete, it operates smoothly and quickly. The installation itself can be slightly tricky due to the electrical connections and signals which need to be established, but once it is done, it will serve you well. Some devices will require batteries while others will need to be connected with wires to the mains power. The former is initially easier, but it is highly recommended to wire the device. This will save you the maintenance of having to change batteries, and will be more economical.
Just like remote controls, these entry systems usually come with a so-called "rolling code" feature. What this means is, that every time you put in your pin and open your garage door, a unique electrical signal is used to communicate with the opener. This makes it impossible for burglars and other unwanted visitors to get your code by recording the signal sent by the device, and is the most important security feature.
Options for Multiple Pins
A lot of systems have the option to program a one-time or temporary entry pin in addition to your own. This allows you to give others access to the garage with limitations, which may be useful in situations such as expecting a delivery or having someone look after your home while you are away. This flexibility is unique to keyless setups, and give you a great deal of freedom while keeping your peace of mind.
If you have a large garage with multiple doors, look into getting one system which is able to connect to multiple openers at once. This is usually easiest if all of the openers are the same brand, but can be done if they are not. Devices which support this feature will allow you to set up unique pins for each of your doors, allowing you to manage all of them from one panel.
Security and convenience features aside, the idea of setting up an electrical device outdoors may leave you with some doubts. There is no need to worry, though—most of these panels will be made of very durable plastic and come with a flip-cover to protect them from the elements. Replacing your remote control with a panel does not have to mean compromising security or longevity—rather, it can increase ease of use and freedom to let others access your garage.